"The most wonderful life that a person can have is to know their Saviour and to be paid for doing what they passionately love to do."
V. Mac Baldwin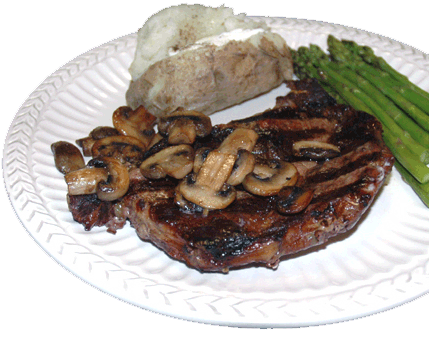 Eat Grass Fed Beef —
For A Healthier You!
Thank you for visiting BaldwinBeef.com, your e-commerce on-line store for grass fed, all natural, extra lean and heart healthy Baldwin Charolais beef. If you prefer to order without entering your charge information on-line over our secure link, you may call us at 1-800-896-4857.

Balldwin Charolais lean beef is pasture-raised and is free of added antibiotics and hormones. We raise our steers in their natural environment – eating what they were designed to eat – grass!


Our herd thrives on nutrient-rich, chemical-free pastures, enriched by the organic compost produced on our farm. No chemical fertilizers or pesticides have been applied to them for more than 20 years! Baldwin Charolais Beef is farm-direct. We have complete control of the process --- from conception to consumer.


High in Omega-3 essential fatty acids (EFAs) and other essential nutrients, Baldwin Charolais beef is good for you and chock full of hearty rich flavor with melt-in-your-mouth tenderness. Naturally low in saturated fat, grass-fed beef is your best choice for heart-healthy protein!


Browse Categories in our Web-Store
and make the selection that best suits your family. After you have eaten our beef, you will want to order again and again. We recommend to you become a "
Home Delivery Plan
" subscriber and select the right plan for your family.
It will be delivered to your door, on your schedule and shipping is included.
You and your family deserve the best – and we are here to help in your quest for optimum health. We are a family farm and treat our customers like family. We invite you to become part of our family (see
Customer Testimonials
).
Learn more about the
Baldwin Beef Story
by reading our new 4 page pdf.